At this year's AB (Academic Informatics) Conference, we, GNOME Türkiye, had quite a presence, and I would like to share some details with you. -Photos included! :)-
Academic Informatics Conference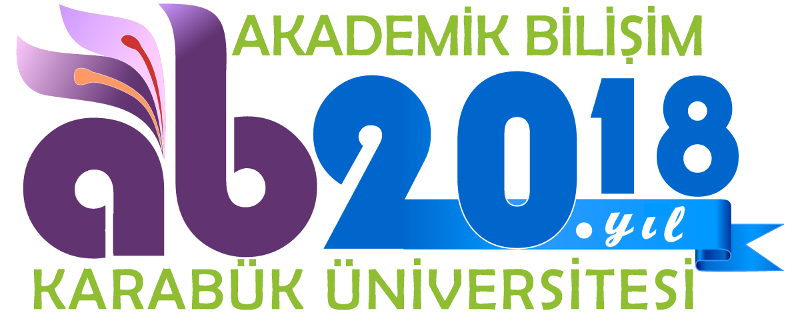 Academic Informatics Conference ('Akademik Bilişim Konferansı' in Turkish) is an annual event in Turkey, held at the national level with the aim of introducing the information technology infrastructures, use, training and production in all dimensions, discussing them, sharing experiences and creating a common policy by bringing together related groups on information technologies.
This year, we have been given a time slot in the conference on 1th of Feb. Muhammet Kara, me -:)-, (Coordinator of GNOME Turkish Translation Team) talked about Localization of Free Software, and localization of GNOME in particular. We have also been granted a booth space. Our aim was to present GNOME to university students and academics, and at least recruit some new translators for our team. It was also a good chance for the Turkish community members to come together.
Please see the conference website for more information about the main event: http://ab2018.karabuk.edu.tr/
The GNOME Booth
The organizing committee kindly reserved a booth space for GNOME Türkiye for free, near the end of the exibition hall. Although we were content with our space, Pardus team offered to share their own space with us; and they had the best space, just at the entrance. :)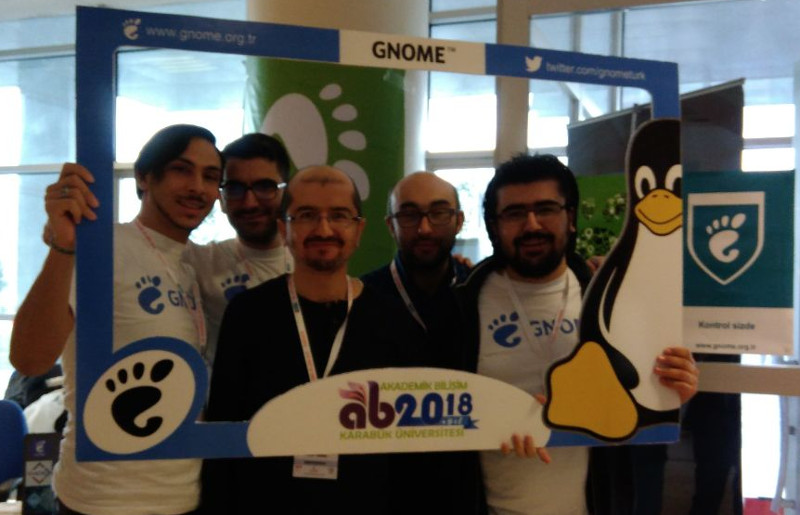 Members of the GNOME Türkiye team, running the booth: Furkan Tokaç, Furkan Ahmet Kara, and Berkay Aktunç, along with me (Muhammet Kara) at the center, and Enes Kıdık (from the Pardus team) next to me.
We gave out some nice stickers to the visitors of the booth, and invited them to join our telegram group by using the printed qr-codes. We also encouraged them to take photos with our custom photo-frame, prepared for the event, and share those photos on twitter with #GNOMEatAB2018 and #AB2018 hashtags.
The Localization Seminar
On the second day of the conference, we had a session titled "Localization of Free Software", which was focusing on GNOME particularly.
We went through general process of internationalization and localization, talked about gettext, and common pitfalls one may encounter during localization of free software to Turkish language, then detailed the GNOME Turkish translation team's workflow, and summed up by mentioning other teams in Turkey.
More than 40 people attended the localization seminar, and we had more than 70 members in our newly created GNOME Türkiye telegram group by the end of the conference.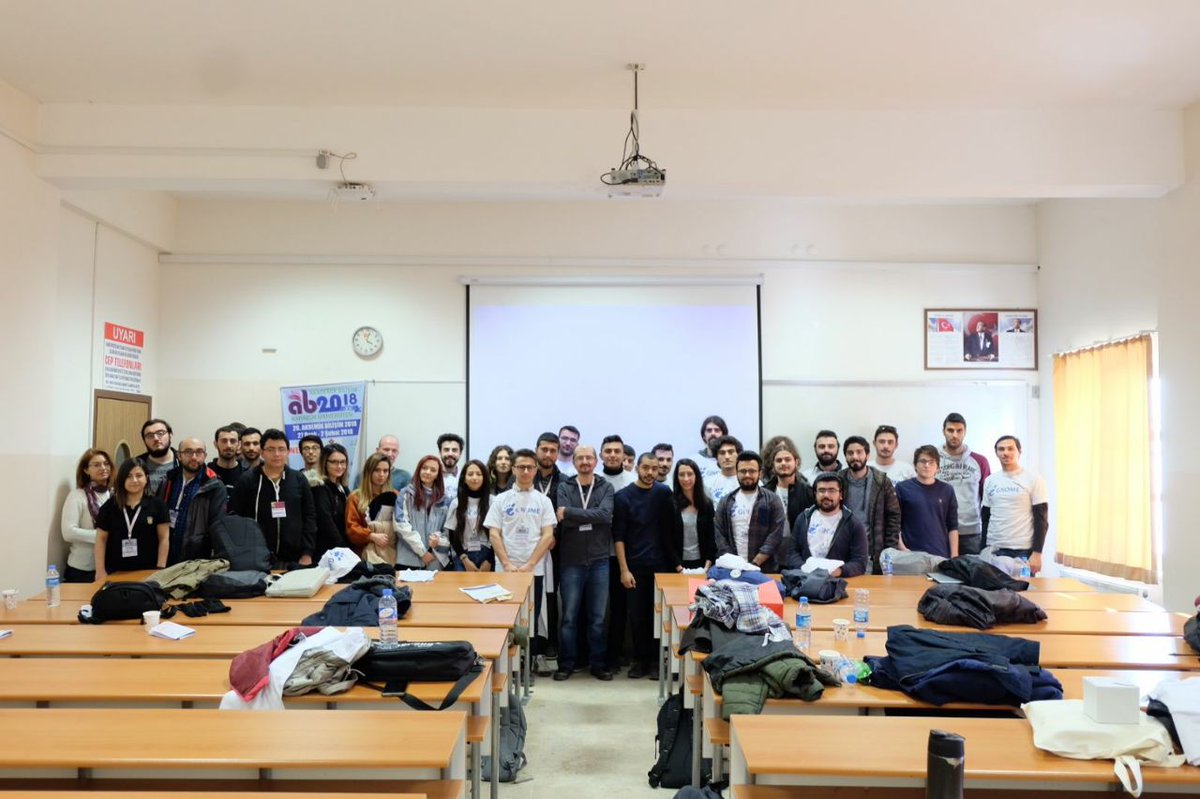 Attendees of the GNOME localization session at AB18
And two more photos from the seminar: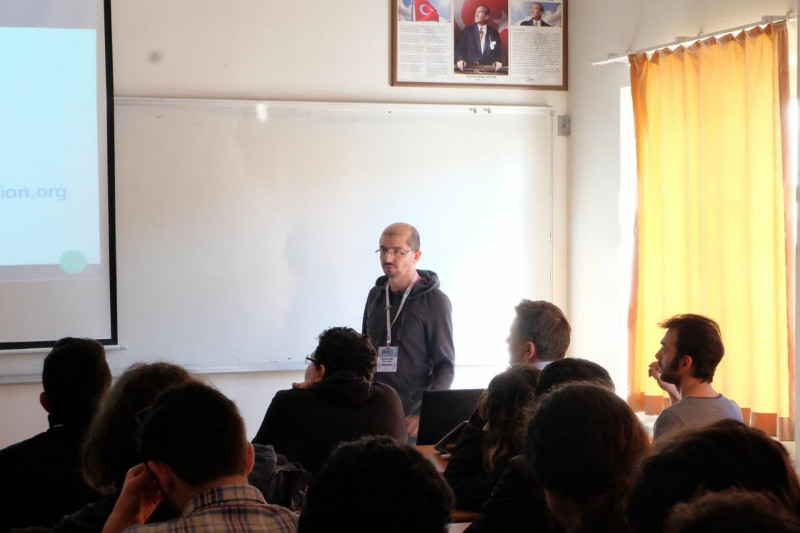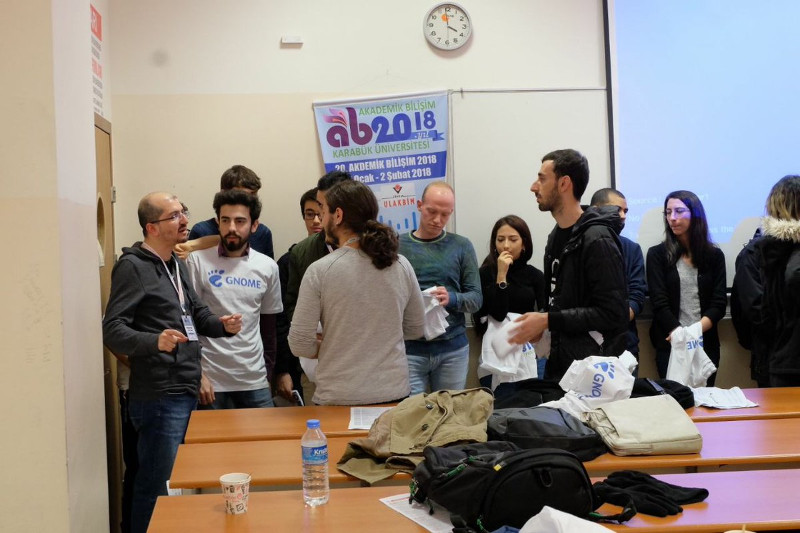 Aftermath
Enthusiasm of the attendees at the seminar and the visitors of the booth was very promising. I think we, with support from the GNOME foundation, have managed to draw attetion of many young people to GNOME during this event.
For years, our community had been unfortunately somewhat stale; and the number of our active members was very few. Last year, we managed to hold a localization session at AB17, and got a few new members (mostly university students from METU NCC) from there. This year, those new members prepared and run the GNOME booth at AB18, and assisted me during the localization session.
We hope to repeat this success for the events in the future so that we can again have a vibrant and larger community in Turkey. So please wish us luck, and bear with us! ;)
With love, from Turkey.