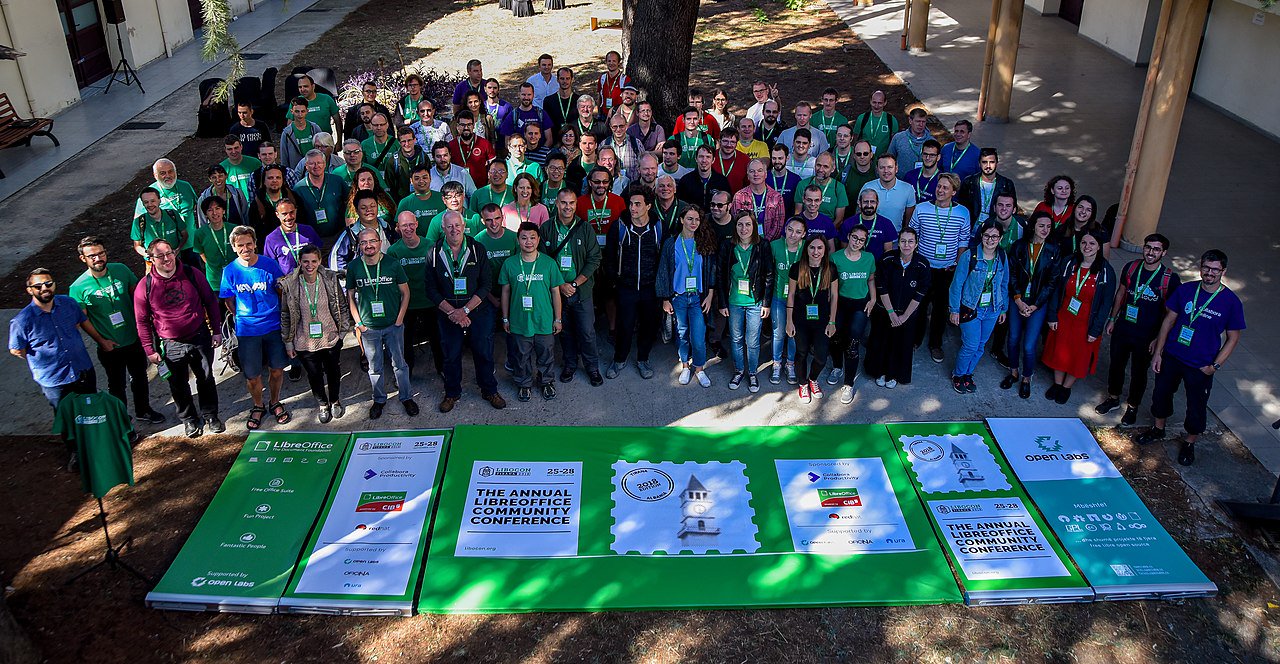 This year's LibreOffice Annual Conference has been held in Tirana, Albania on September 25 to September 28, 2018. It was organized by a group of independent volunteers from the Open Labs Hackerspace in Tirana.
I will try to give some information about my talks, and share my experience.
Talk Less, Listen More
In these kind of events, I usually tend to propose multiple talks and/or workshops, trying to do as much as possible in a limited time; but since the conference program was full of interesting talks and workshops, I wanted to watch & learn more, and talk less this time. :)
I have attended this year's conference with two talks, one regular and one lightning.
Talk 1: ODF and LibreOffice Adoption in Turkey: a Status Report
Migration of public institutions to LibreOffice and ODF is going on in Turkey, backed by Turkish Academic Network And Information Center (TUBITAK ULAKBIM). Some ministries, public institutions and municipalities have already completed their migrations to LibreOffice and ODF. Migrations in some institutions are in progress. And many public institutions are waiting in the line. I talked about the history, current status, problems and the future plans of Turkey's migration to ODF, LibreOffice, GNU/Linux (particularly Pardus) and open source software in general; and tried to answer the questions of the audience.
The reaction of the audience was very positive and encouraging. I got various help/support offers. We have also discussed/brainstormed on ways to ensure the success of the migrations in Turkey, during the Certification Workshop with Lothar Becker, Italo Vignoli, and the other fellow community members. This seems like one of the upsides of having such a great community full of fantastic people. :)
The slides of the presentation on Speaker Deck
Talk 2 (Lightning): Customize Dialog: The Road So Far and the Next Steps
In this lightning talk, I tried to give a quick status report on: What has been done/improved/fixed in the Customize dialog after GSoC 2017 until now; what is the current status, what is left to do, and the future plans.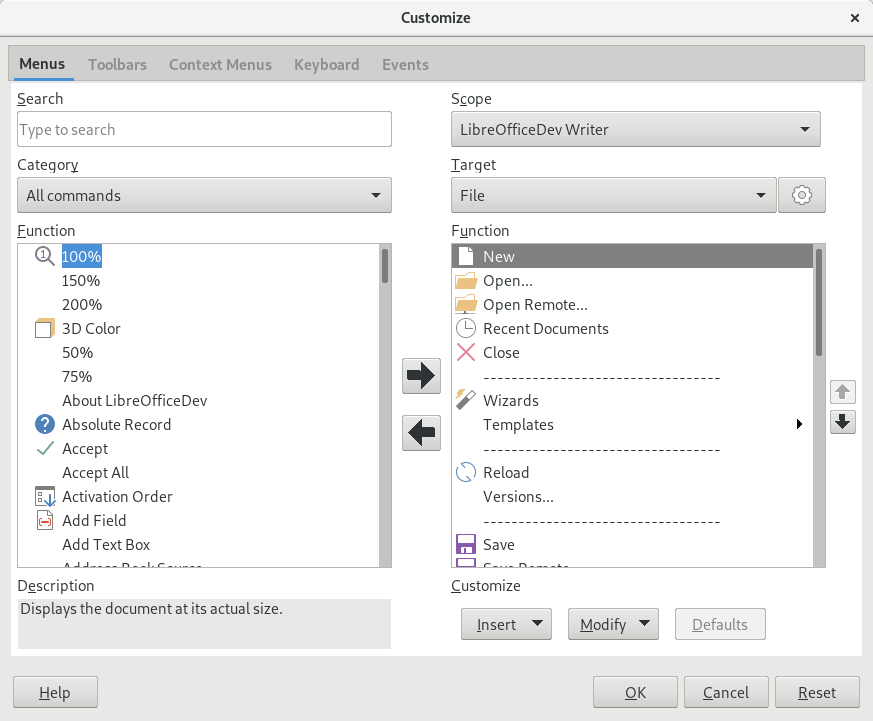 The slides of the presentation on Speaker Deck
The New MC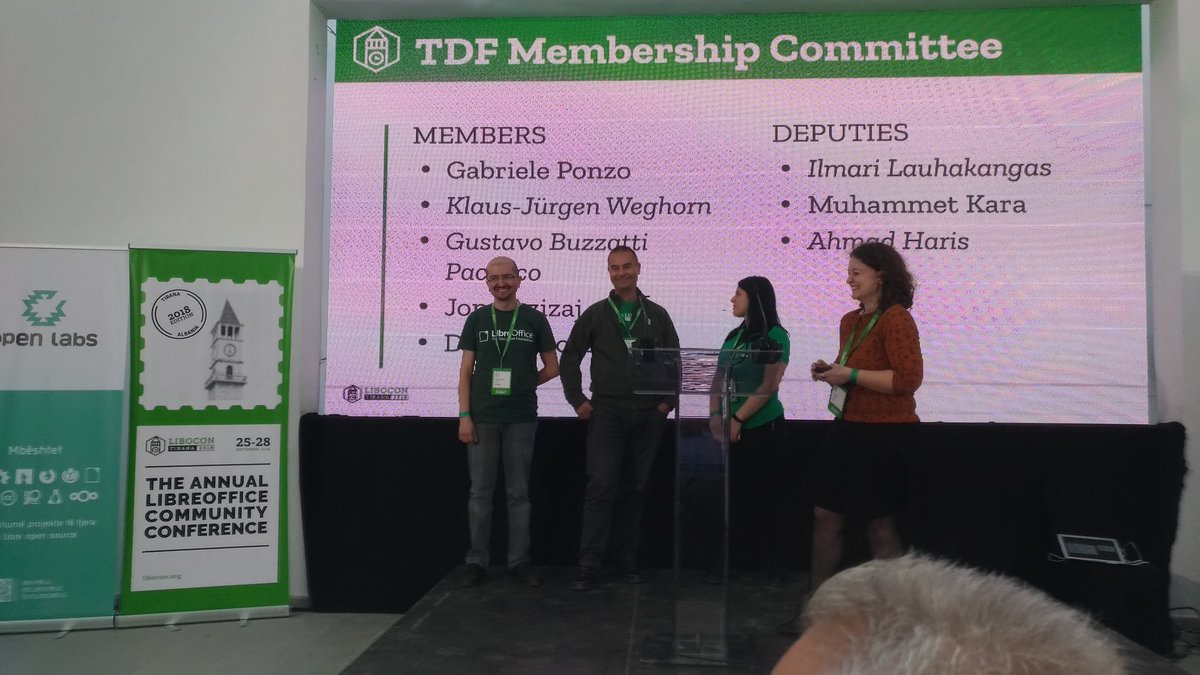 I have run for membership of the new Membership Committee of the Document Foundation, and has been elected as a deputy for the next term. It was a pleasure being introduced to the community as part of the MC.
We had a joint meeting with the Board of Directors, and also some private MC meetings.
Must Do's in Tirana and Some Tips
Tirana is nice and small Balkan city. You can go everywhere on foot or via a bike. Although there are more to do (like a walk to the mountains, or a bike tour to the north), I'll try to give just a few tips.
Attend a Free Walking Tour
In my last day in Tirana, I attended a free walking tour. It took about 2 hours, and was guided by a nice Albanian named Eri. He showed all of the significant places in the city center, and gave extensive information about these places and the history of Albania & Tirana.
The tour starts at 10am and 6am every day, and the starting point is in front of the Opera house at the Skanderbeg Square. You may give some tip at the end, but there is no pressure to do so; the guide was super polite. You can find more info on their web site.
Eat Traditional Food
They have delicious food, mostly meat, and they use pork extensively; but you also have a lot of other options if you are a vegan or vegetarian.
You might try Era for some traditional food in a small and calm environment.
Bike Sharing
There some bike sharing services in Tirana (like Mobike). You may download their app to your phone, and see/rent the nearest bike. There are separate bike lanes in the main roads.
Buy Tourist SIM
If your GSM service provider also has high roaming prices like the most, then you should definitely get a tourist pack from a Vodafone store as soon as you arrive at Tirana. It costs around 10 EUR for 5GB data plan, 10 min international and plenty of domestic call minutes; and it will be valid for 2 weeks. There is a Vodafone store at the airport.
Avoid Exchange at the Airport
The exchange office at the airport (in the arrival hall) has a bad rate. Try to do your EUR <->LEKE exchanges in one of the offices in the city center. Many stores and taxis will also accept EUR.
Try Daily Tours
If you are going to stay for a longer period, then you might get bored after a while. So taking some daily tours to nearby cities might be a good idea in such a case.
Berat is one of the several options. This 2,413 years-old city, the pride of Albanian architecture which is under the protection of UNESCO, is located 120 km from Tirana.
Some Points of Interest

Skanderbeg Square
Opera
Clock Tower
Bunkers
Pyramid
Et'hem Bey Mosque
The Language
You can speak in English with the most of the younger people in Tirana. Their language (Albanian) is called Shqip. Po means Yes, Yo means No. And here is a survival dictionary.
Overall
It was a great experience overall, with many interesting and illuminating talks from different parts of the world. We have met new friends, and had a good time with the old ones also.
Looking forward to the next LibOCon in Spain!